Need Help?
We will help you explore and search for help and support needed. Disability Supports is designed to help you with results in fast and easy way.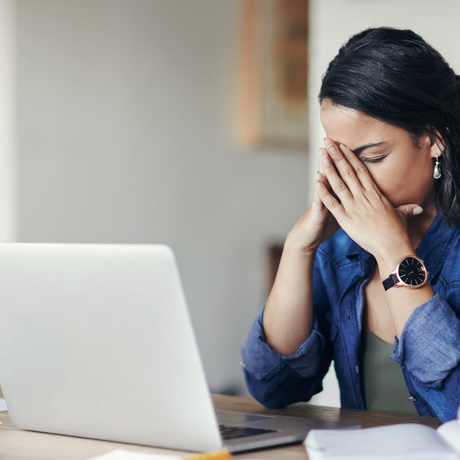 How To Guides
The portal has two search methods, the Keyword search and the topic search or pre-made search.
Both will require to either consent to be located or enter your location manually.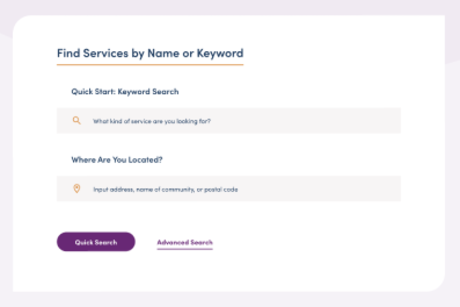 How To Use The Search Tool
To use the keyword search, simply enter the keyword that you wish to search for in the search box and click on Quick search, results will show up in two options based on best match or on nearest to your location. To search by topic, select either finding by Disability or Conditions or Find by service type. Each will show you topics with pre-made search, and results will show up sorted by proximity. 
If you wish to narrow the search results you can filter by proximity, languages offered by the service provider. Also, you can remove digital services or you can choose to view the results that best match to your search sorting.
If the search came up with no results, try to increase the distance.
If you need more help, contact 211 by mail or phone.
CUPW or UPCE-PSAC members
Contact a Support Navigator*
Contact the Special Needs Office
* The Support Navigator provides support, assistance and information/referral to members on the Special Needs and Moving On Projects who require help in finding the disability support information needed for their child and family. The Support Navigator works with the Special Needs/Moving On Projects team to communicate disability support information to members and our Special Needs Advisors.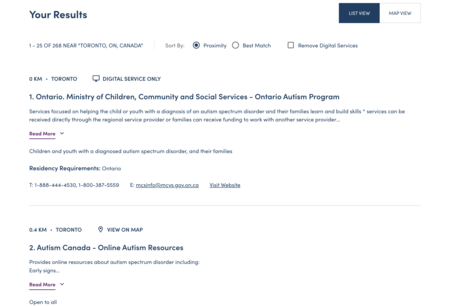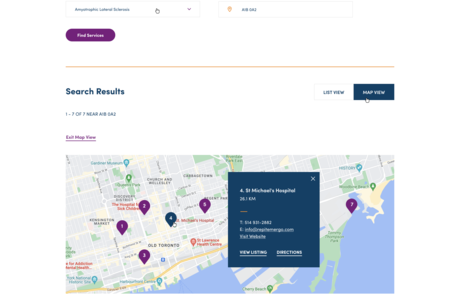 How To Read the Search Results
The results will appear with the service provider name, general description, address and contact details. Results are sorted by default on proximity the nearest to you will show up first, you can change it to best match to your needs. The map view can show the exact location of the service / program providers or back to listing view.
How to Search by Disabilities & Conditions
Simply find the related disability or condition category and click on the plus sign on the right to select the subcategory. Results will appear based on proximity to the designated location. Map view is available to view.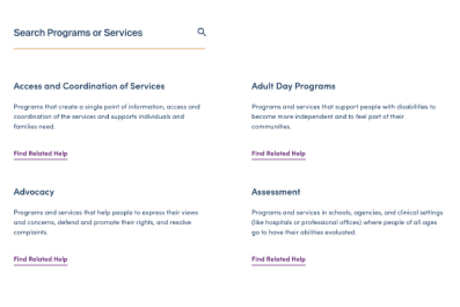 How to Search by Programs & Services
By clicking on the Program and services you can find the main category for the service / Program and by clicking on the plus sign and select the related subcategory, results will appear based on proximity to the designated location. Map view is available to view. 
Can't Find What You Are Looking For?
Having trouble finding what you were looking for and need more help?